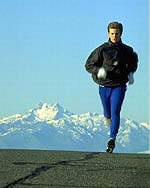 The Health and Fitness industry has experienced steady growth over the last two decades. Humans are staying healthy and living longer through enhanced Sports Medicine and Exercise Science. Sports Medicine provides career opportunities to work on prevention and rehabilitation of the human body either before or after sports injuries. Exercise Science conducts research, testing how the human body works under physical strain.
A health and fitness professional, such as personal trainer or aerobics instructor, will assist clients in physical education, personal training, or basic aerobics. If staying healthy or helping others maintain their health interests you, then a career in the health and fitness industry may be right for you.
Health & Fitness Segments:
Health Clubs & Corporate Wellness
Nutrition Products
Retail
Equipment Suppliers
Sports Complexes
Sports Medicine, Strength & Conditioning
_____________________________________________________________
Contact Us Now to discuss how we can assist you in finding exactly the right candidate for your current or future opening!