Mark A. Tudi, President & Founder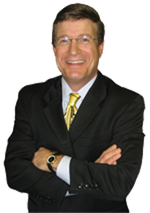 Mark Tudi is the Founder of SPORTS CAREERS and SPORTSEARCH, with its primary business activities completely focused on Human Capital Change Management for leading Organizations in over 75 Sports, Recreation and Live-Event Industry segments. Founded in 1988, SPORTSEARCH specializes in retained executive search, sourcing the critical layer of senior level Management, customized recruiting assignments, as well as B2B "Professional Door-Opening" projects.
For over 30 years, Mark has established a high-profile track record in sports career development, with over 35,000 personal interviews and 950+ successful search assignments. He has coached, mentored, represented and managed the career interests and managed opportunities for over 2,500 of the leading executives, personalities and Organizations in Sports. His Client list includes members of the National Sporting Goods Association (NSGA), the United States Olympic Committee (USOC), over 300 Professional Teams, Leagues and Sports Marketing Organizations, as well as several leading Corporate Sports Empires.
In 1988, Mark created SPORTS CAREERS, the Industry's original and most comprehensive employment resource program, designed to help individuals build and manage a career path in Sports. During the 1990's, he successfully financed the business through the ownership group of the Phoenix Suns, led by Jerry Colangelo, which was later sold to Franklin Covey and established as a job board on CBS Sportsline.com.  Since then, Mark re-acquired and once again sold www.SPORTSCAREERS.com which has served over 250,000 members, 5,000+ active Employers and filled over 20,000 positions at all levels, through multiple strategic assets at www.SportSearchOnline.com.
In addition, Mark founded the Sports & Entertainment Human Resource Forum (SEHRF) to build professionalism and a unified Industry community for Human Resource Managers, Hiring Authorities and Employers, and merged it with the SPORTS CAREERS Conference, the Sports Industry's first and largest meeting of its kind, where people managers and the career-oriented connect.
Mark began his career in sports at the age of 23 by starting his own sporting goods sales agency and then helped build the annual sales volume to over $100 million for two of the nation's leading Manufacturers' Rep firms.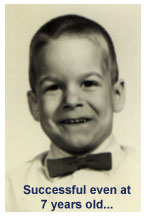 A graduate of Bowling Green State University majoring in Journalism and Business Administration, Mark has written over 300 articles and made over 300 radio, television and speaking appearances. He is a Visiting Professor of Practice and Student Mentor for the Arizona State University Sports Business Association, as well as The Colangelo School of Sports Business at Grand Canyon University.
Mark has been an active Member of the Phoenix Regional Sports Commission for the past 20+ years, serving as the Chairman of the Board, Executive Director and the Board of Directors for six (6) terms. Most recently, Mark was appointed to the Advisory Board of The Perfect Game Foundation, a Non-Profit Organization dedicated to the funding of scholarships for Candidates seeking a Career in Baseball. He has also served on the Board of Directors and is a Chartered Founding Member of the International Retained Search Associates (IRSA).
Some of Mark's personal accomplishments include a 36+ year marriage with three children, successful rehabilitation from a broken neck, coaching a three-time Arizona State champion youth soccer team, and is a founding board member and original Executive Director of the National Pain Foundation. Mark was also a highly ranked and decorated amateur wrestler…back in the day.
  _____________________________________________________________
Stefan Demos, Executive Search Consultant

Stefan Demos represents the SPORTSEARCH team as an Executive Search Consultant. Stefan works as a remote recruiter and consultant out of Dallas, TX., while working closely on a day-to-day basis with the Phoenix office.
Stefan worked as an IT recruiter for the San Antonio based staffing firm, Kforce. His focus at Kforce was the delivery of technical professionals for contract and full-time positions across the United States. While at Kforce, Stefan acquired valuable experience in the recruiting industry that proves him to be a strong piece of the SPORTSEARCH team.
As a collegiate athlete at Northwestern University and now professional athlete for the San Antonio Talons, Stefan possesses a broad knowledge of the sports world along with the different marketplace segments. Stefan was a Communications Studies student, a member of the Northwestern Student Athlete Advisory Committee, 4-time Academic All-Big Ten football player and Academic All-American. He also worked as a marketing intern for the Northwestern University Athletic Department, developing marketing strategies to promote the Athletic Department for fans and potential sponsors.
 _____________________________________________________________
Morgan Holleran, Director of Client Services

Morgan began his career in the staffing and career development field in 2004 and has experience in career counseling, training, marketing and developing client relationships.  With his experience partnering with Sports and Entertainment entities including Major League Baseball, the National Football League, ARAMARK, Delaware North Companies – Sportservice, the National Collegiate Athletics Association and more, Morgan is networked and poised to continue fostering quality relationships within SPORTSEARCH's sphere of influence.
As an employee of SPORTS CAREERS in 2009, he gained experience helping to facilitate the 2009 SPORTS CAREERS Conference and garnered an understanding of The SPORTSEARCH Process.  Before rejoining the SPORTSEARCH team in 2013, Morgan spent nearly two years as an Event Manager with TEAM Coalition, a non-profit based in Alexandria, VA working in sports marketing.  Prior to that, he spent two years as an Academic Counselor at the University of Phoenix, earning his MBA while working offering career and academic counseling for his students.  Throughout his collegiate career at Arizona State University where he studied Business and Communications, Morgan worked at a boutique retained search firm in Tempe, AZ where he developed his passion for assisting others toward their career goals.
  _____________________________________________________________
Contact Us Now to discuss how we can assist you in finding exactly the right candidate for your current or future opening!